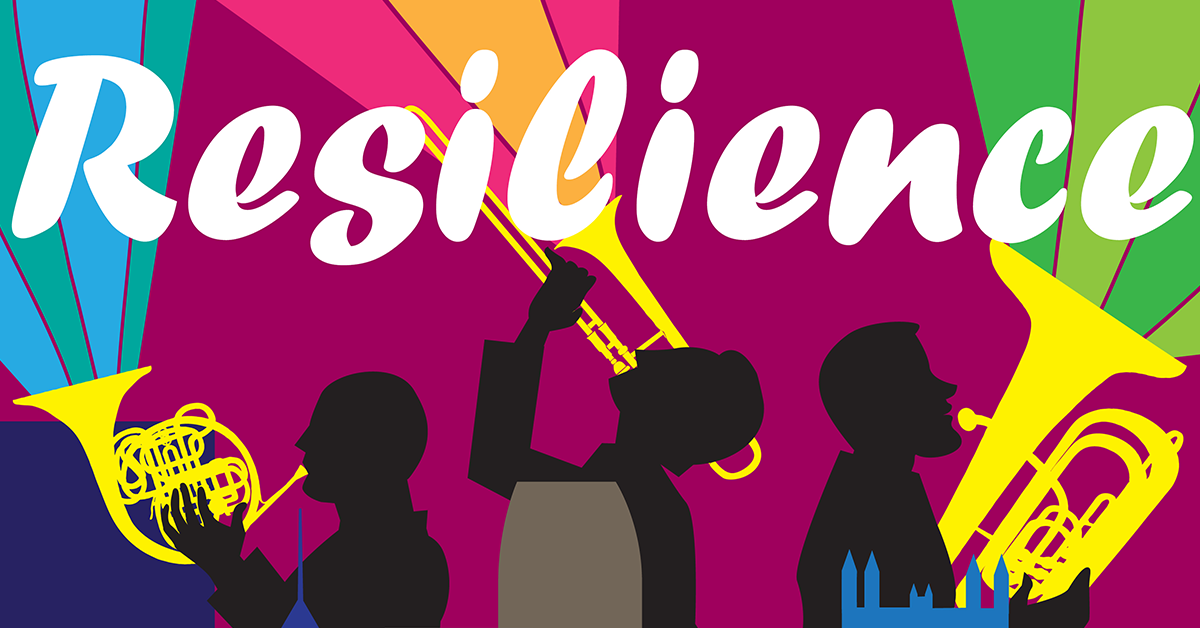 RIVER CITY BRASS: RESILIENCE
We end our first post-pandemic season with a concert on the theme of resilience. Come and enjoy uplifting music by Louis Armstrong, Gloria Gaynor, and Nat King Cole.
Through times of stress and hardship, we never lost hope, and together we've made it through to the other side. That's cause for celebration! This concert will also conclude their composers competition. They'll play the last two of four finalists and the winner of the River City Brass New Composition Prize will be chosen by the audience.
IN PERSON TICKETS:
Students: $10; Non-student: $24 – $29
Season Subscription (5 concerts): $96 – $116