Cover photo courtesy of Brandon Bock Media.
There's no question that the entertainment world has been hit, and hit hard, by the COVID-19 pandemic. However, this obstacle has not stopped Westmoreland County's performing venues and groups from finding innovative ways to bring the joy of performance into peoples' lives. Today, we're focusing on two of Westmoreland County's largest performing venues, The Palace Theatre and The Lamp Theatre.
First, let's take a look at The Lamp Theatre in Irwin.
We spoke to Andi Cartwright, Business and Marketing Manager at the Lamp, to learn what The Lamp Theatre has been up to these past few months.
Amidst its temporary shutdown, the revitalized Lamp Theatre turned five years old.
"Being a newer organization, we had always intended to build up a fundraising committee with our volunteers, but never seemed to find the time to really get it started, because (fortunately) we were busy concentrating on all of the shows. As terrible as the shutdown has been, the silver-lining for us has been that it has created the time, and of course, the need for us to concentrate on our fundraising efforts. We've created a powerhouse team of volunteers to help us accomplish our goals."
Although shows have gone dark for now at The Lamp, Andi tells us that there was still a majorly popular item the organization was able to provide the public: Lamp Theatre popcorn!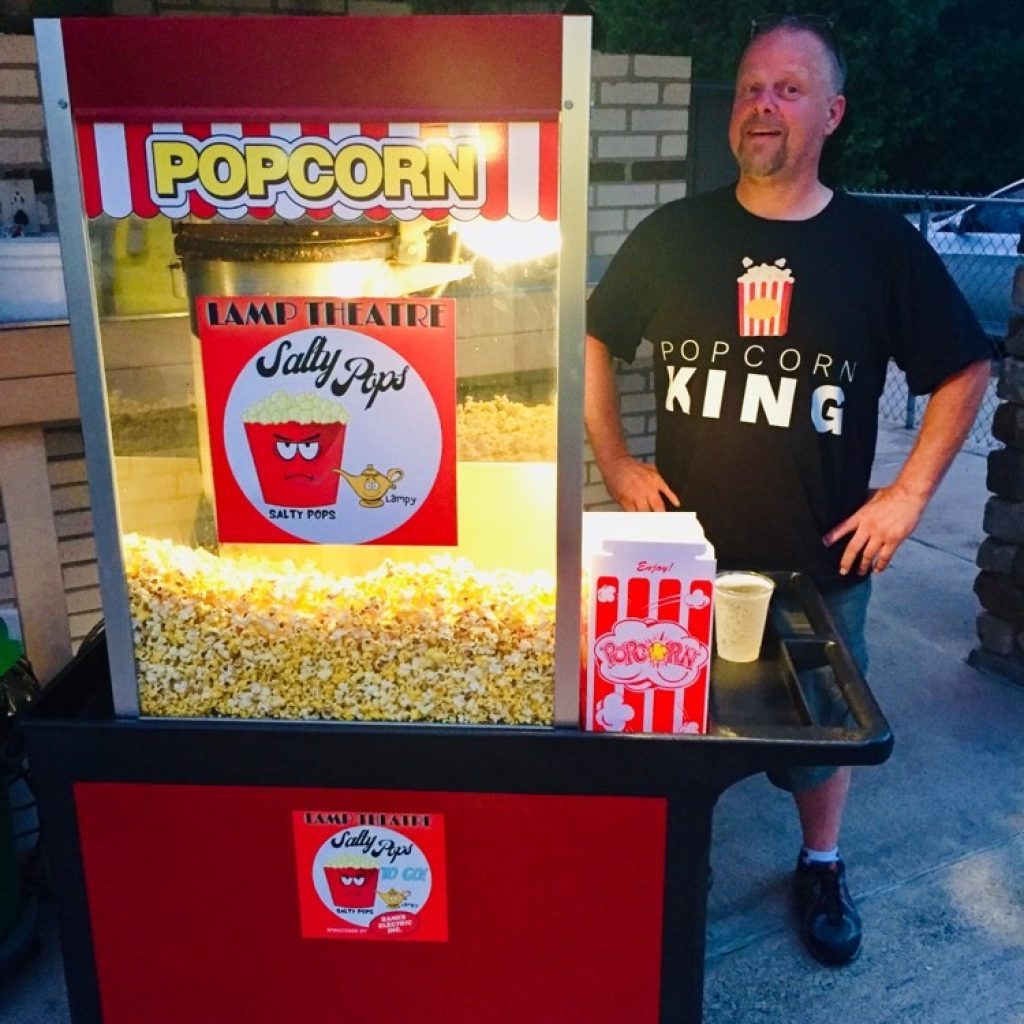 "We started having our COVID-19 'Corn-teen' popcorn sales in May, and have had them at the theatre usually every two weeks or so, or when there is an IBPA [Irwin Business and Professional Association] event in town, like their car cruises."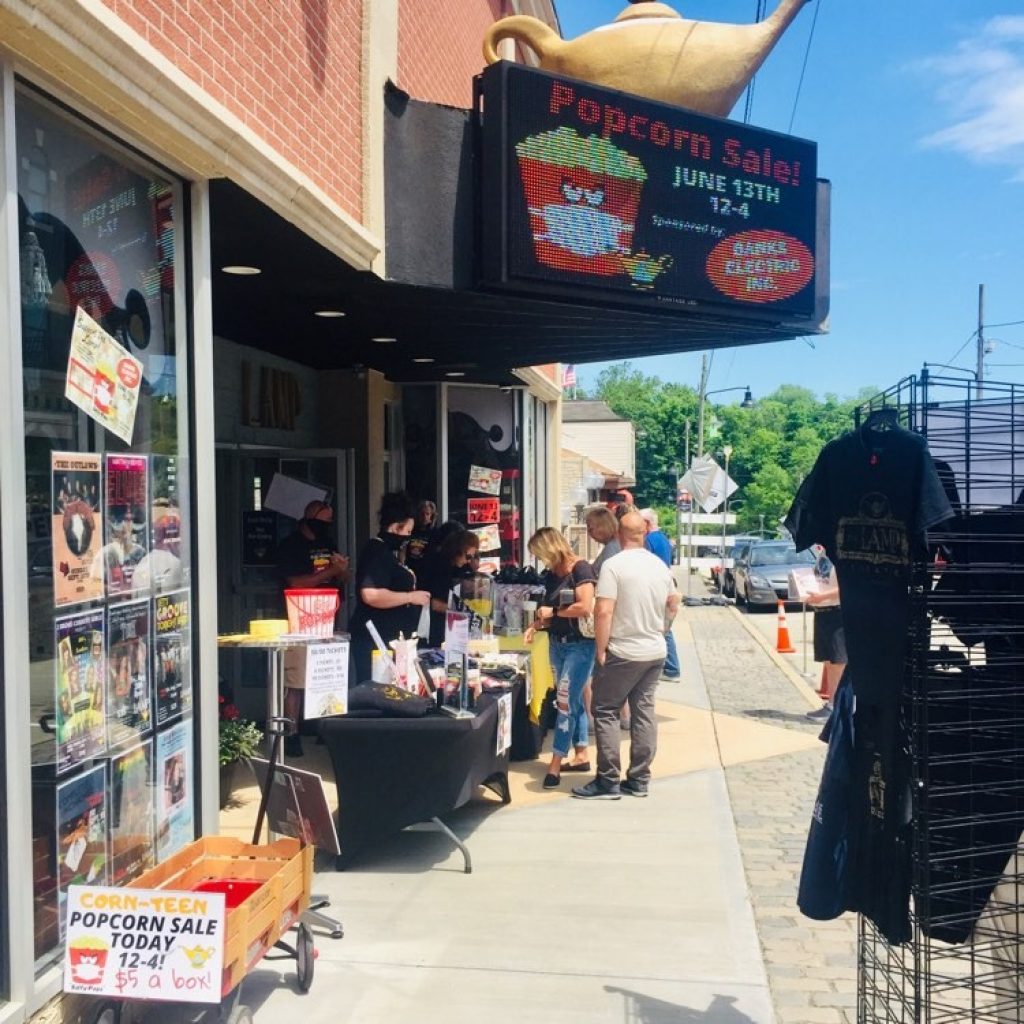 Popcorn isn't the only fundraising tool The Lamp has used. Other sales items include raffle tickets and 50/50s.
"We've also found a great partnership with Quinn Brewing Company in North Huntingdon. They have an outdoor pond area which allows us to hold outdoor, socially distanced events, like our hugely successfully 'Polka on the Pond' a few weeks ago with local entertainer Mikey Dee. We've also held several 'Pints & Poses' yoga events."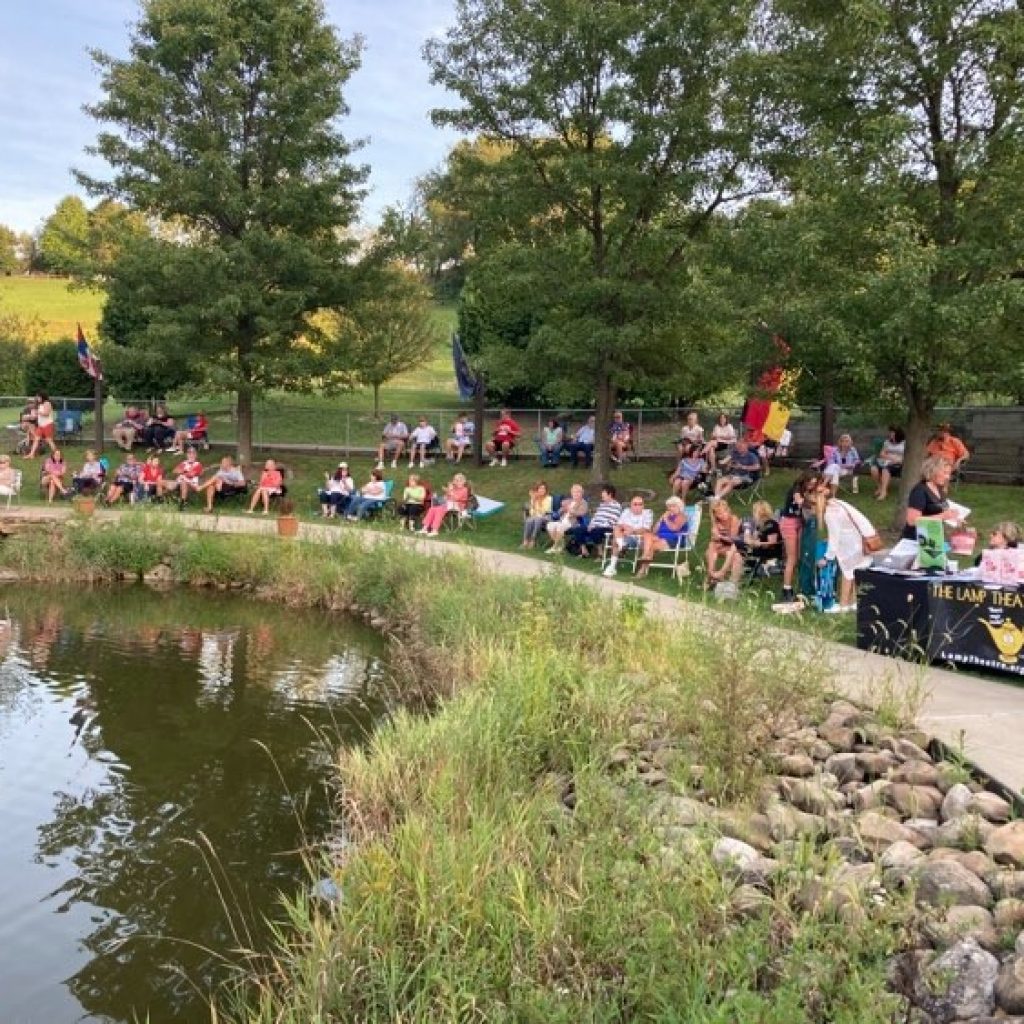 Due to the success of a food truck roundup held at Quinn, The Lamp has decided to do another similar event on October 30th.
"We're calling this one 'Bonfire & Brews Food Truck Roundup.' We decided to do this one as a joint-fundraiser with Fairmont-Hahntown VFD, as they are the volunteer fire department in the area of the brewery. This will be the first of what we hope to be many joint fundraising projects and events. We know that being a community theatre means not only should we entertain the community, but that we should work to support other local organizations. We've been fortunate to find so much support from everyone that we want to be able to use our resources and ideas with others."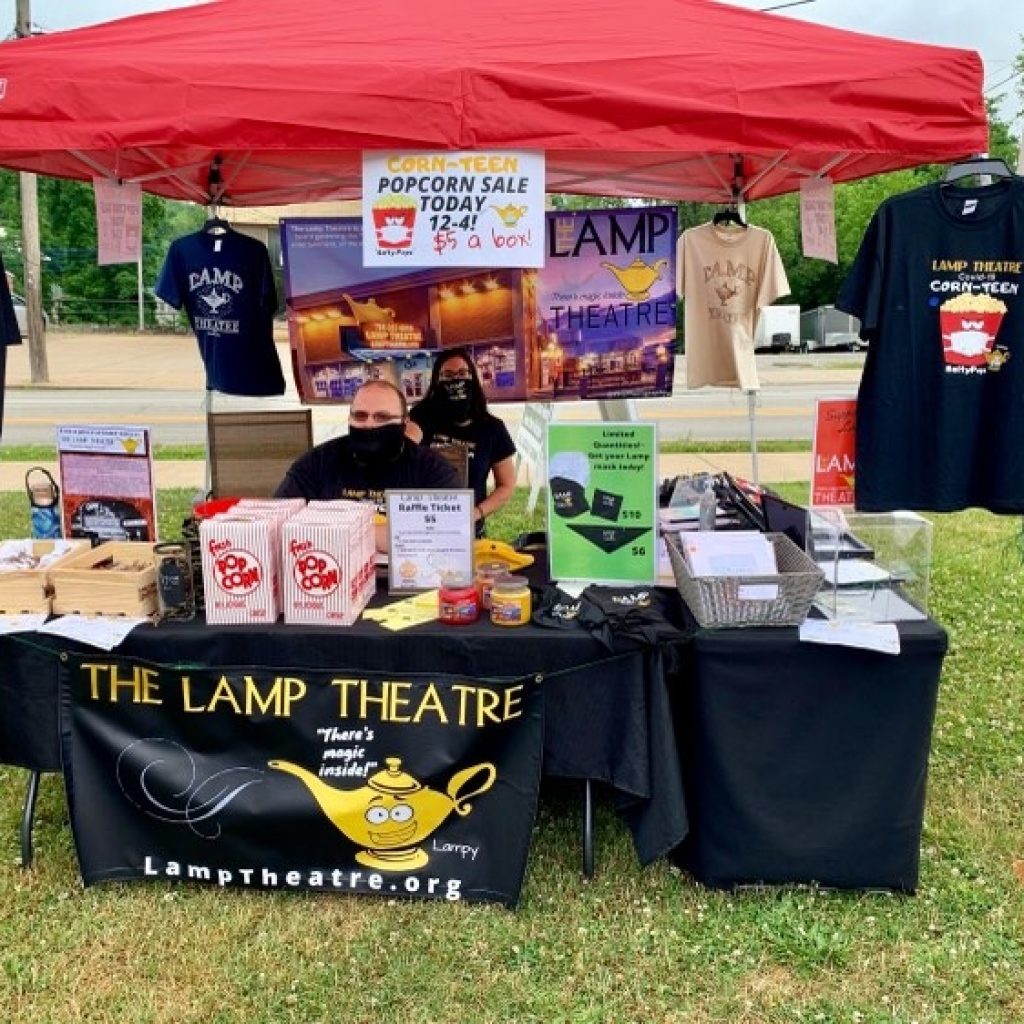 Support from everyone is putting it mildly. Since May, all of these fundraising efforts have raised an astonishing $26,000+ dollars for the Lamp Theatre, an absolutely critical accomplishment.
"All of this success is due to the commitment of our core team of volunteers. Although the employees, including myself, are currently laid off by the theatre, we're still plugging away with our volunteers, hoping to make enough to carry the theatre through this difficult time. We wouldn't be able to do that without all the help from our awesome crew!"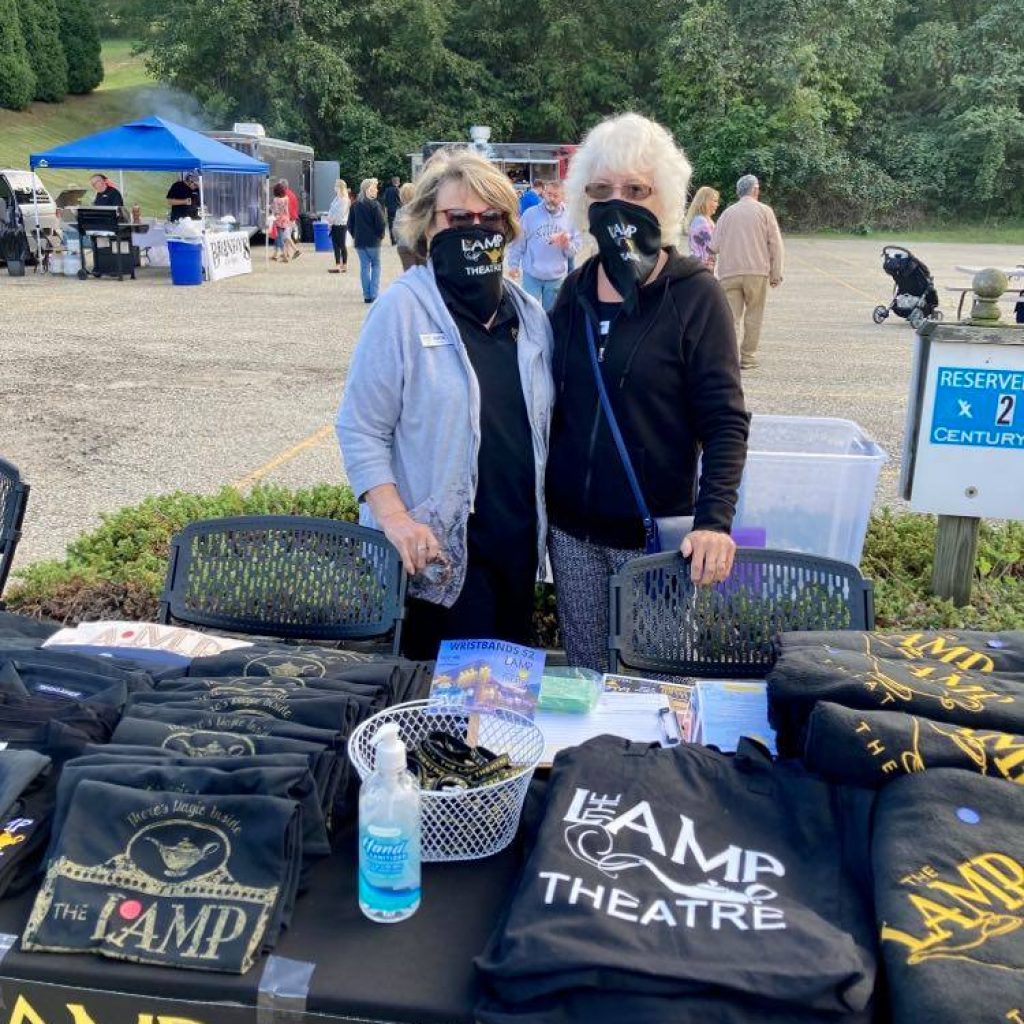 A final critical component of all this fundraising is getting sponsors for every event, which helps The Lamp offset the cost of popcorn boxes, entertainment, or social media boosts.
"Sponsorships are only $250 and are tax-deductible, and our sponsors' logos are shared on all marketing materials, with our 10K+ email subscribers, and our 13K+ social media followers, so it's a win-win for anyone who sponsors our events."
If you or someone you know is interesting in helping The Lamp Theatre during this challenging time, please contact Andi Cartwright at acartwright@lamptheatre.org.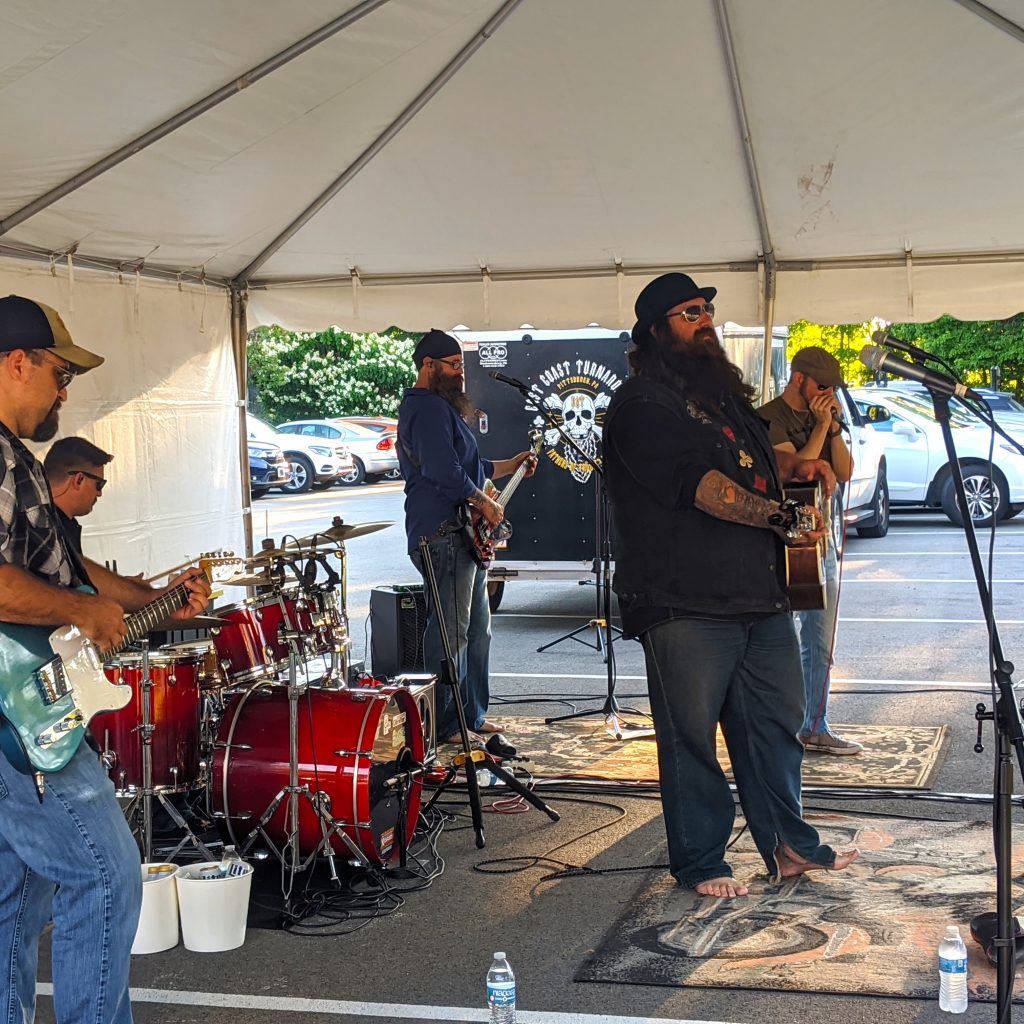 In the heart of downtown Greensburg, the Westmoreland Cultural Trust oversees operations at The Palace Theatre, Westmoreland County's largest indoor performing venue, and the Greensburg Garden & Civic Center.
We spoke with Jennifer Benford, Director of Marketing and Development at the Trust, to get an overview of the numerous initiatives the Trust has taken to keep the performing arts alive.
Westmoreland Cultural Trust's 2020 summer concert series, TGIS, was relocated to the lawn of Greensburg Garden & Civic Center.
"Safety and capacity guidelines were adhered to through a limited amount of reserved tickets where guests would sit in marked pods on the lawn. Attendees brought their own seats or blankets to the free event and were treated to 10 local musical acts on Thursdays from June through August."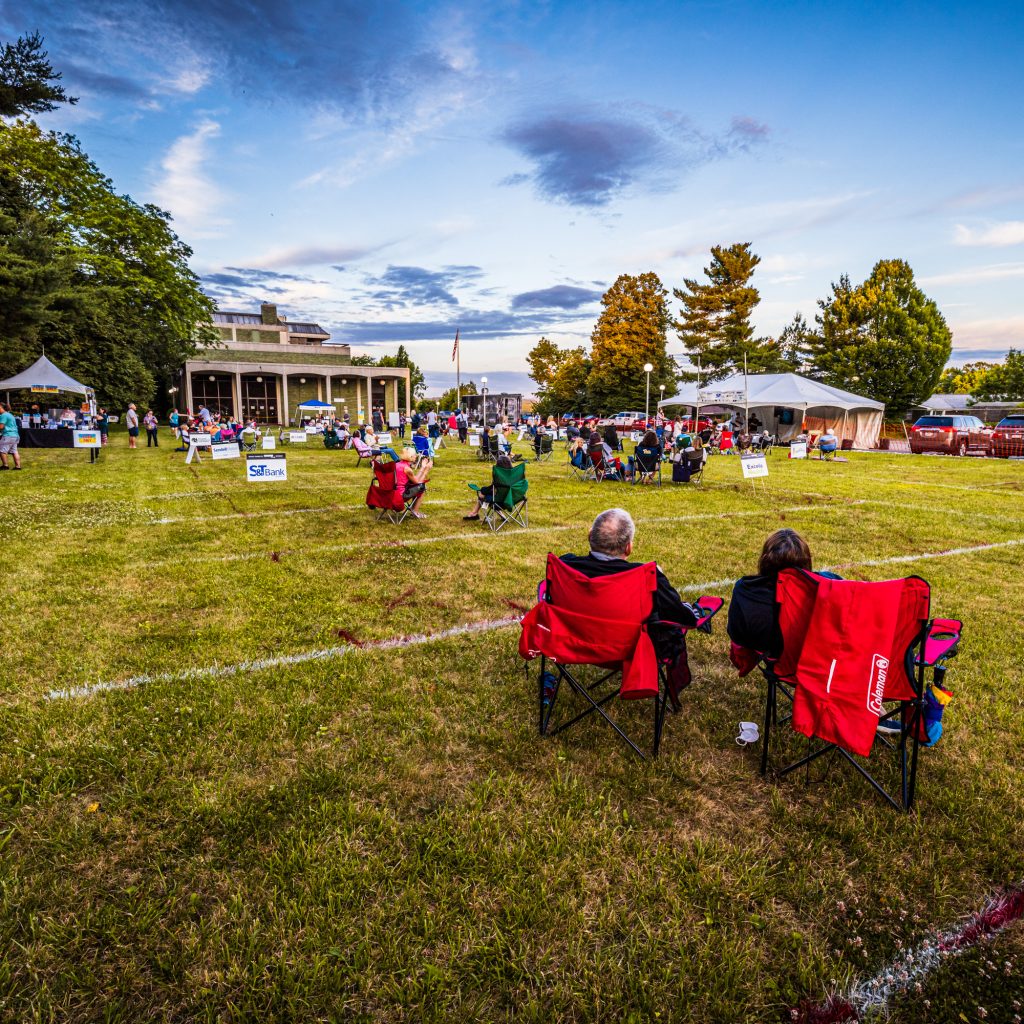 A new addition to the many annual events hosted by Westmoreland Cultural Trust was their Love Local Courtyard Concerts during Greensburg Restaurant Week.
"This new concert series was shaped by the coronavirus regulations and the need for entertainment and community. The series hosted 10 musical acts over 5 consecutive days. Each night, 40 guests were treated to a meal from a different Greensburg restaurant and 2 performances in the S&T Bank Courtyard of The Palace Theatre. All of the musicians were interviewed live by Jordan Hauser of The Local 724 podcast and WCT community engagement manager, Adam Seifert."
These interviews were released weekly across podcast platforms and on social media.
And of course, as much of the country shut down in March, The Palace Theatre began rescheduling shows.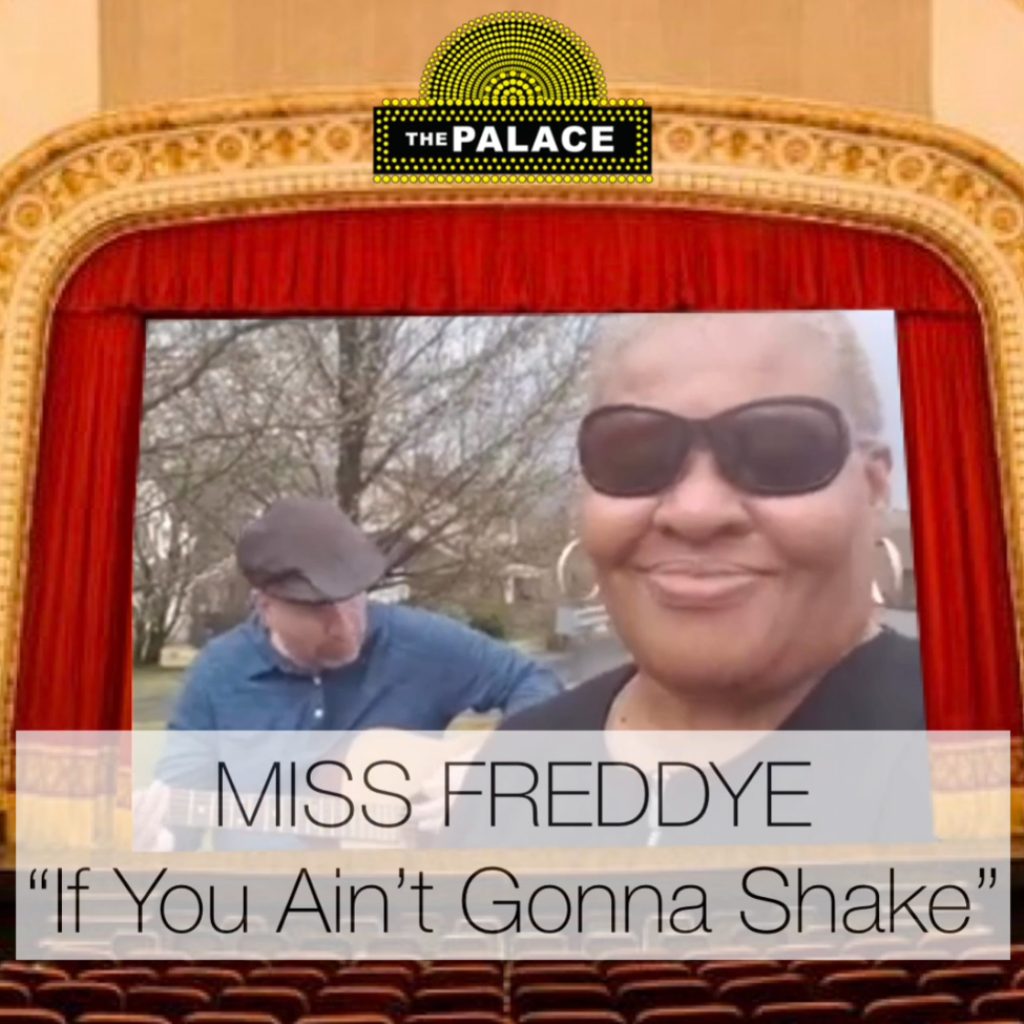 "As an organization, Westmoreland Cultural Trust needed to find a way to engage our audience and provide the entertainment that is expected from us. We were so happy to see many musicians from Westmoreland County and surrounding areas providing entertainment through live streams on social media platforms. Many of these musicians allowed WCT to share a song from their performances to provide a daily dose of music 'from' The Palace and highlight some of the amazing music being made by our community. Over 100 songs were featured throughout the past few months."
One of most personalized initiatives the Trust has taken was a five-part series tour of The Palace Theatre to commemorate the theatre's 94th anniversary on September 2nd.
"Viewers were treated to a behind-the-scenes look at everything from stage lighting to dressing rooms to the projection room and the hidden third mural, as well as a retelling of the history of the theatre dating back to its origins as the Manos Theatre. The tour was available on Facebook and can also be viewed on The Palace Theatre website."
And finally, Jennifer shared with us how everyone at the Trust is looking to the future.
"Plans are underway for live performers to once again take the stage at The Palace Theatre as Westmoreland Cultural Trust implements a livestreaming service. In addition to Trust presented performances, the service will be available for utilization by WCT community partners and nonprofits, as well as artists, promoters, or anyone else who is looking to livestream an event. The first event, Westmoreland Symphony Orchestra's 'Back to Bach,' will be streamed October 24th."
For more information on all of the Trust's initiatives and upcoming performances, go to https://www.thepalacetheatre.org/westmoreland-cultural-trust/.