Foster & Muriel McCarl Coverlet Gallery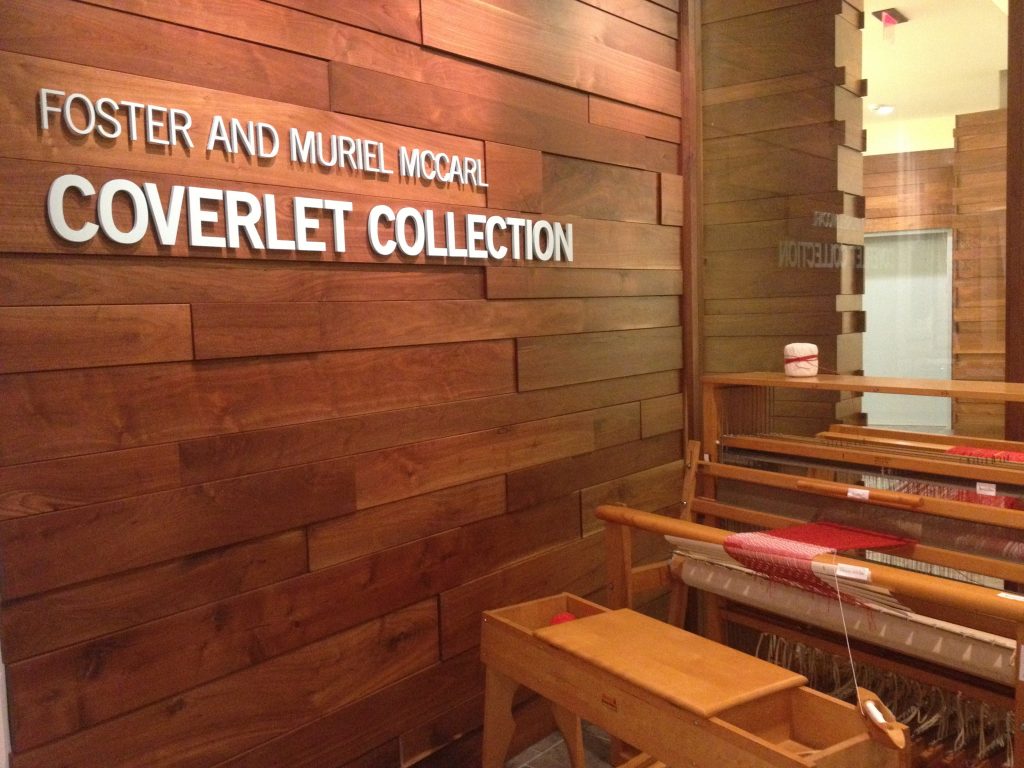 Description:
A stunning space filled with hand-loomed, woven textiles. As you enter, you walk into the world of textile production in the 1800s. The McCarl Coverlet Gallery houses over 700 woven coverlets and 100 pieces of textile equipment. Come learn about the history of weaving through exhibits and hands-on programming.
Address
300 Fraser Purchase Road
Latrobe, PA 15650
Located in the Fred Rogers Center of the Saint Vincent College Campus.
Contact
724-805-2188
Foster & Muriel McCarl Coverlet Gallery Posts
Hello world!
Welcome to WordPress. This is your first post. Edit or delete it, then start writing!