Saint Vincent Summer Theatre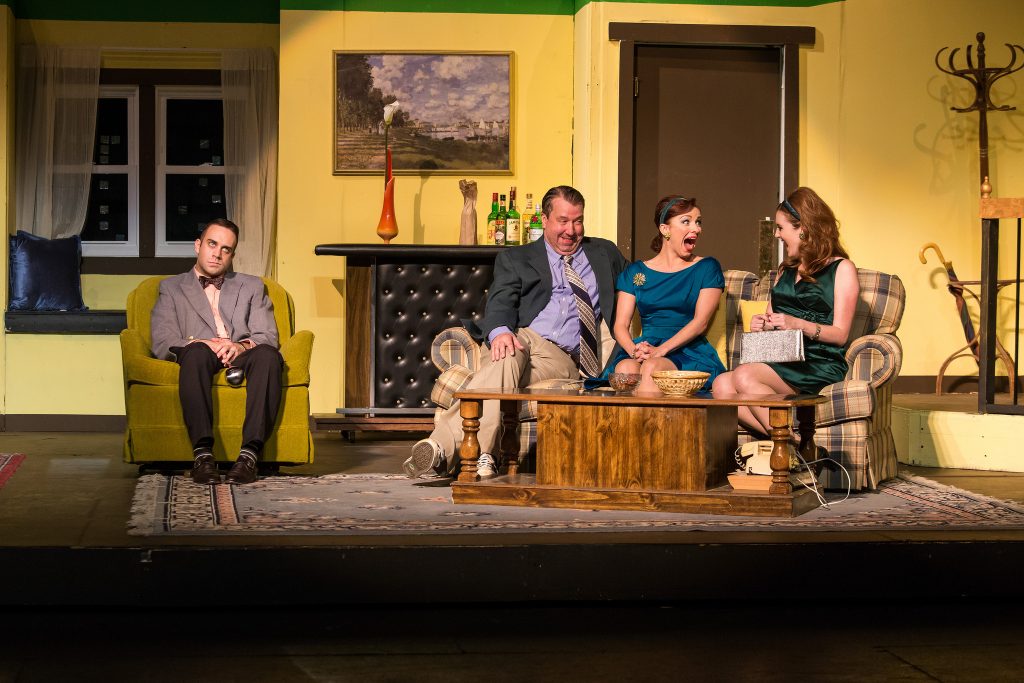 When Archabbot Boniface Wimmer founded the monastery in 1846, he encouraged an appreciation of drama as a means of building self-confidence and character. That appreciation has become a tradition at Saint Vincent.
The popularity and wide range of dramatic activities over the years have been evident in Saint Vincent Preparatory School Dramatic productions, the annual Passion Play, operettas with Saint Xavier's Academy, college plays such as A Man for All Seasons, audience-pleasing student musicals beginning with West Side Story and student drama organizations.
In 1969 the curtain rose for the first time on a unique dramatic adventure; the Saint Vincent Summer Theatre, founded by a Benedictine monk, Father Tom Devereux, O.S.B. The theatre has endured for more than forty-five years and has offered scores of college students the unique opportunity to work with theatre professionals in all aspects of the theater. Thousands of lives have been enhanced by Saint Vincent Theatre's positive impact on the artistic life of the college and surrounding community.
 "Father Tom was the courageous one who placed it all on the line and made it work…so that we who began with him could have what we took away from the place…large portions of who we are and what our purpose in life is. He did it. Tom did. He made us understand that we SERVED the people and he was our model when he parked cars and passed out beer and hot dogs. He made us aware of how special a gift we had all been given, and he demonstrated how to use it humbly. Nothing…nothing can ever duplicate what he did; but a spirit of community and hospitality at the theatre can certainly continue it. I pray that the special nature of the place can be retained… It was special; it remains special; and I pray that it will always be special." — John Carosella, Co-Founder Saint Vincent Summer Theatre
Address:
Performances conducted at The Carey Performing Arts Center
300 Fraser Purchase Road
Latrobe, PA 15650