Jacobs Creek Watershed Association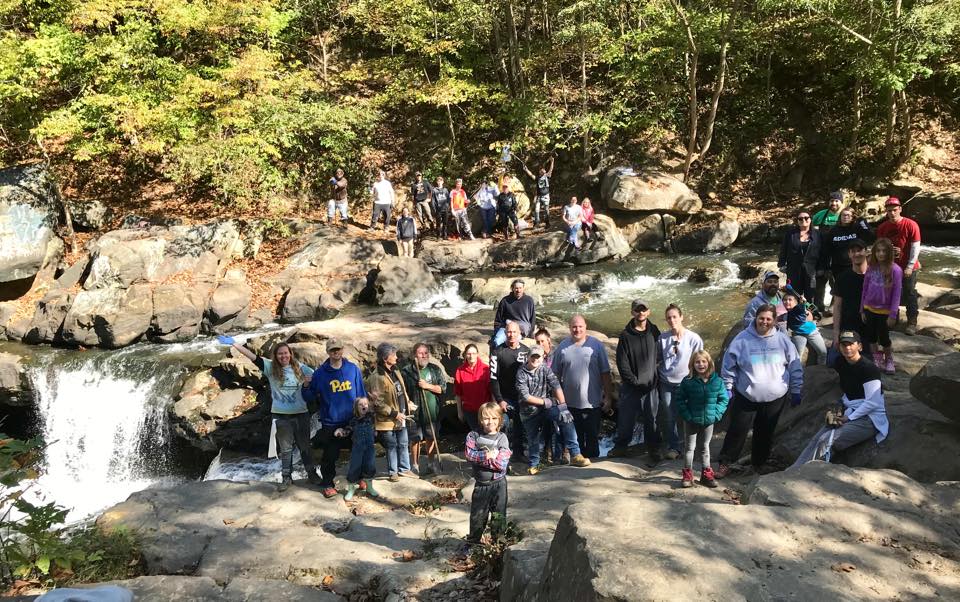 Jacobs Creek Watershed Association (JCWA) was first organized in the 1970's in an effort to address the severe flooding problems in the Scottdale, PA area. Through the efforts of a small but diligent group of volunteers, JCWA's founders were able to work with the United States Department of Agriculture-Soil Conservation Service to build three flood control dams: the Acme Dam, the Bridgeport Dam and the Greenlick Dam. These dams have successfully prevented the extreme flooding of the 1960's and 1970's and are currently used by area people to fish, canoe, boat and enjoy nature.
After JCWA's successful first effort, the association eventually disbanded. The group reformed in the late 1990's when a Watershed Specialist for the Westmoreland Conservation District noted problems in the Jacobs Creek Watershed and wanted to address these issues. Now JCWA's current President, Mike Barrick gathered a group of concerned watershed residents to reform JCWA to address current watershed concerns: stream erosion and sedimentation, abandoned mine drainage discharges and agricultural runoff problems.
Since the late 1990's, JCWA has completed numerous stream and watershed improvement projects with the help of the Fayette County Conservation District, the Westmoreland Conservation District, local municipalities, businesses and government agencies. Please visit the JCWA Projects webpage for details on past, current and future projects. JCWA also conducts environmental education talks, participates in youth programs and holds fun, informative and educational recreational events. Please see JCWA's Events and Partner's webpage for more details.