Freeport Theatre Festival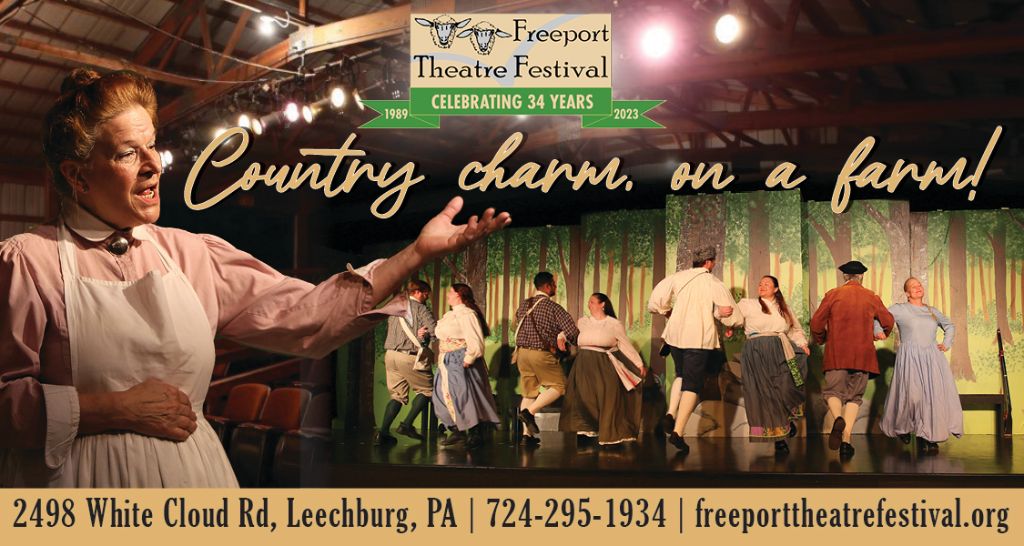 Description:
Founded in 1989, Freeport Theatre Festival is one of the few remaining barn theatres in Western Pennsylvania, nestled within the northern foothills of the Laurel Highlands. The setting is charmingly pastoral and the offerings include classic world comedies and historical dramas written by resident playwright Rennick Steele, who deftly  theatricalizes and animates the stories of the people of Western Pennsylvania with spirit, heart and soul.
In celebration of the Westmoreland 250,  FTF is offering Spirit of the Revolution, an action-packed historical drama inspired by the life of the heroic Westmoreland County farmer, James Steele, who joined Washington's Continental Army during the tumultuous years of revolutionary fervor:  1771-1782  A local story to inspire us to reflect on the men and families who sacrificed all so that we may live in liberty; and, CELEBRATE THE WESTMORELAND 250.