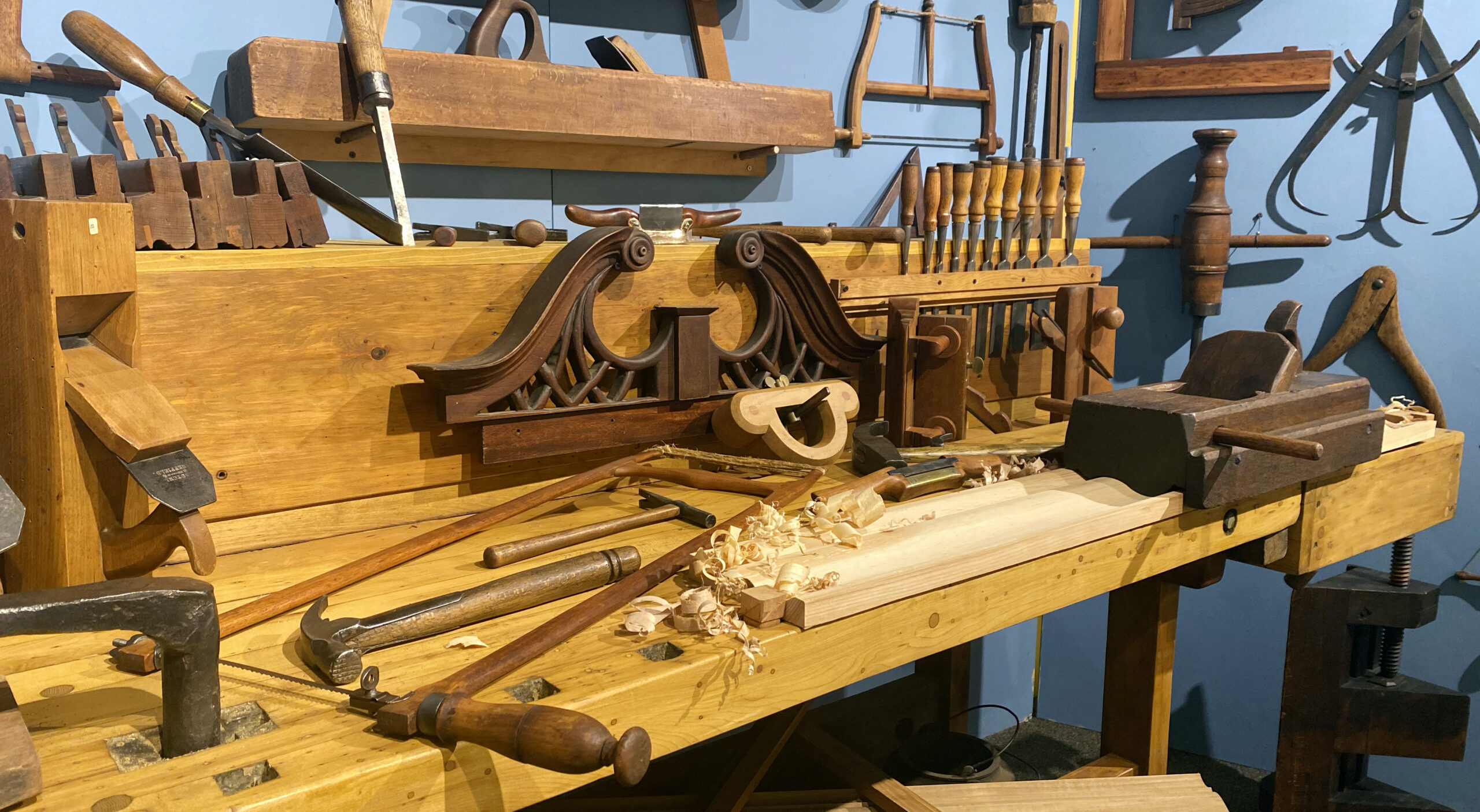 Tools and Trades that Built America
Explore the early history of American tools with Bob Kendra, who co-curated the latest exhibit at the Westmoreland History Education Center, Penn's Woods: Plenty for the Use of Man. Enjoy a presentation on how tools were brought to and used in the American colonies and modern tool collecting practices, followed by special tour of the gallery.
This program is part of a series coinciding with our latest exhibit, Penn's Woods: Plenty for the Use of Man. The Westmoreland Historical Society's latest exhibit highlights the regional history of woodworking and carpentry. While promoting his new colony, William Penn proclaimed the forests had "plenty for the use of man." From the Pennsylvania forests emerged building techniques, tools, trades, and crafts that helped make Westmoreland County what it is today. Explore this history through historic woodworking tools, furnishings, photographs, documents, and stories across centuries.
PROGRAM FEE: Free for members and kids 5 and under. For non-members, $8 for adults, $6 for seniors and students thru grade 12
Space is limited and registration required. Please call 724-836-1800 x210 to reserve your spot.