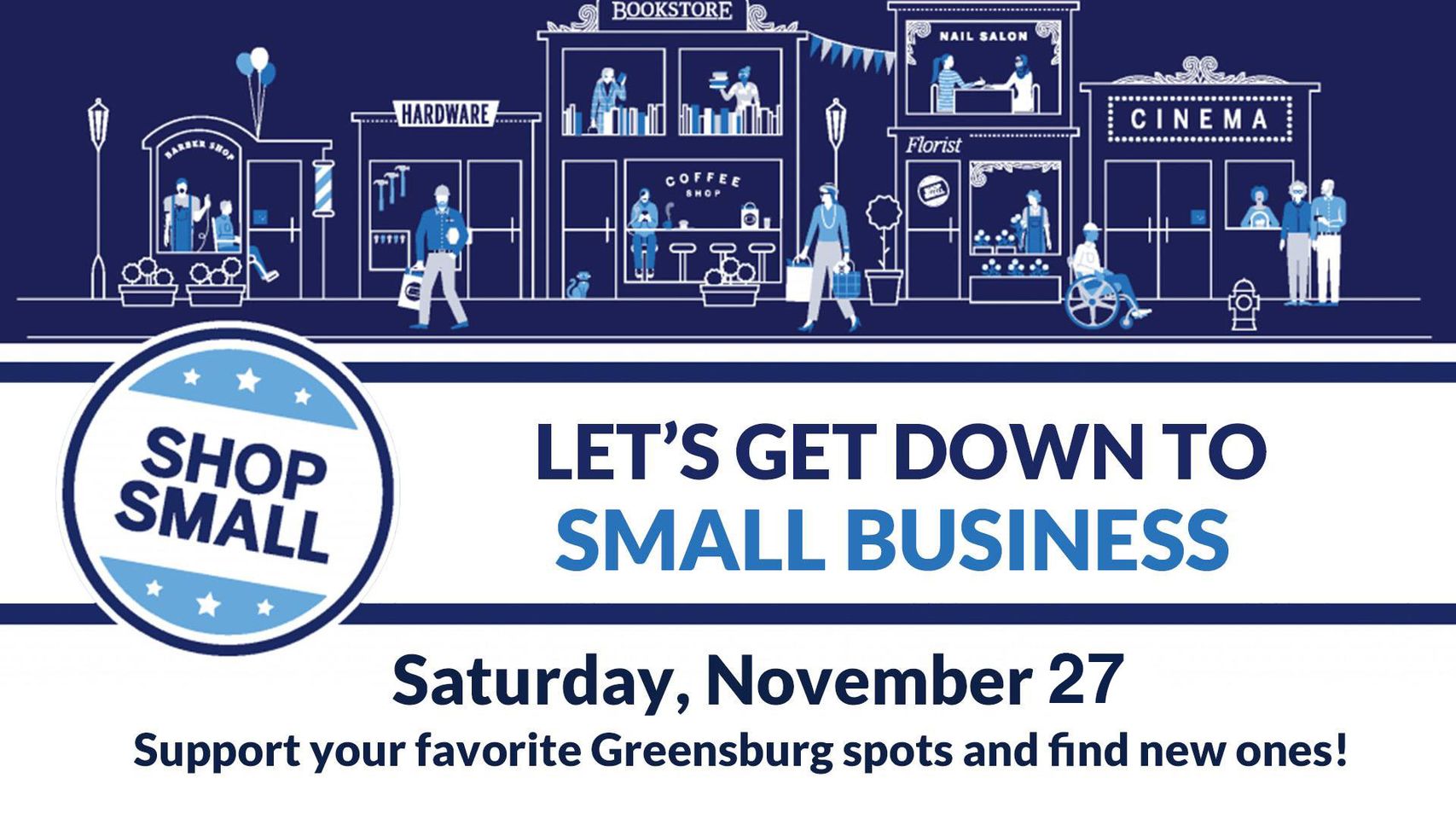 Small Business Saturday – Downtown Greensburg
Shop downtown Greensburg on Saturday, November 27 to support all the wonderful shops, boutiques, restaurants and bars we have!
It's hard for small businesses to compete with the big guys. But that's why there's Small Business Saturday.
As part of the Small Business Saturday the Greensburg Community Development Corporation/Think Greensburg, the GBPA/Shop Greensburg and the Downtown Greensburg Project have partnered with 21 local businesses to organize a Small Business Saturday BINGO game as a fun way to encourage shoppers to visit our local retailers. This year has been especially hard on our small business owners, so it's more important than ever to shop small this holiday season.