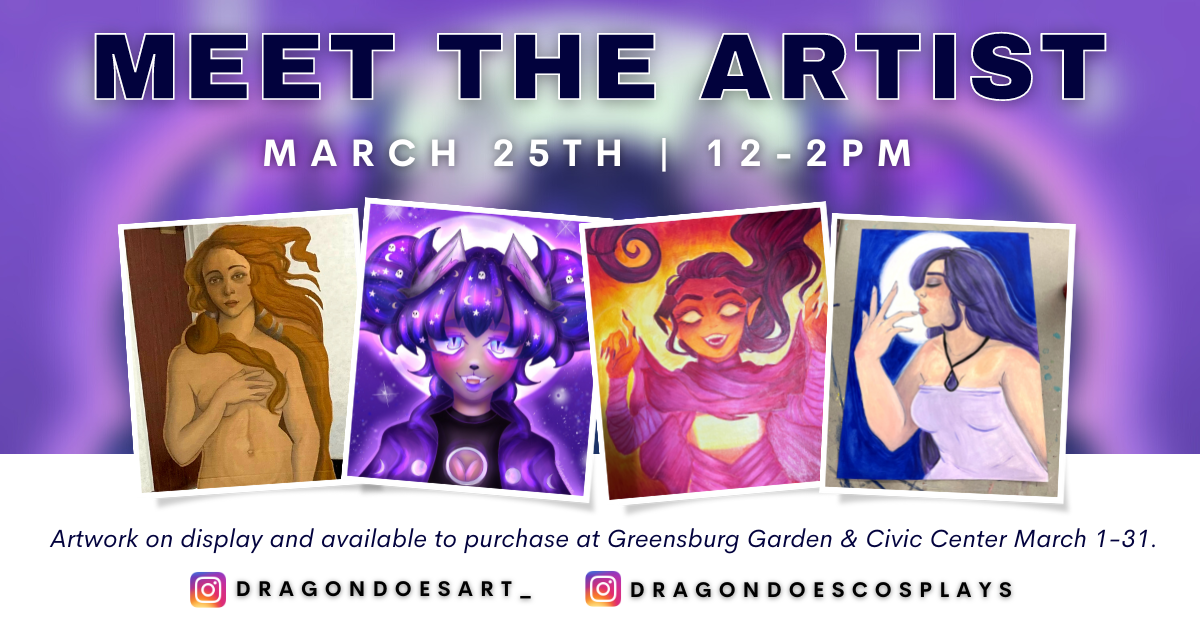 MEET THE ARTIST – MARCH ARTIST SHOWCASE
Please join us on March 25 from 12-2 PM to meet our featured artist of the month and view their work! Additionally, artwork will be on display and available to purchase at Greensburg Garden & Civic Center from March 1-March 31, during regular business hours. Stop by at your convenience to check it out!
Bel (Isabel) Bakaturski is an Non-Binary artist and cosplayer that is currently studying at CCAC for the arts. They were accepted into Westinghouse Arts Academy in 2018 and graduated in 2022. They're currently on their way to creating design prints and stickers, and planning to sell art in the Artist Alley during Comic Con events.
Follow them:
Questions? Contact us!
sreilly@wctrust.net
724-836-3074