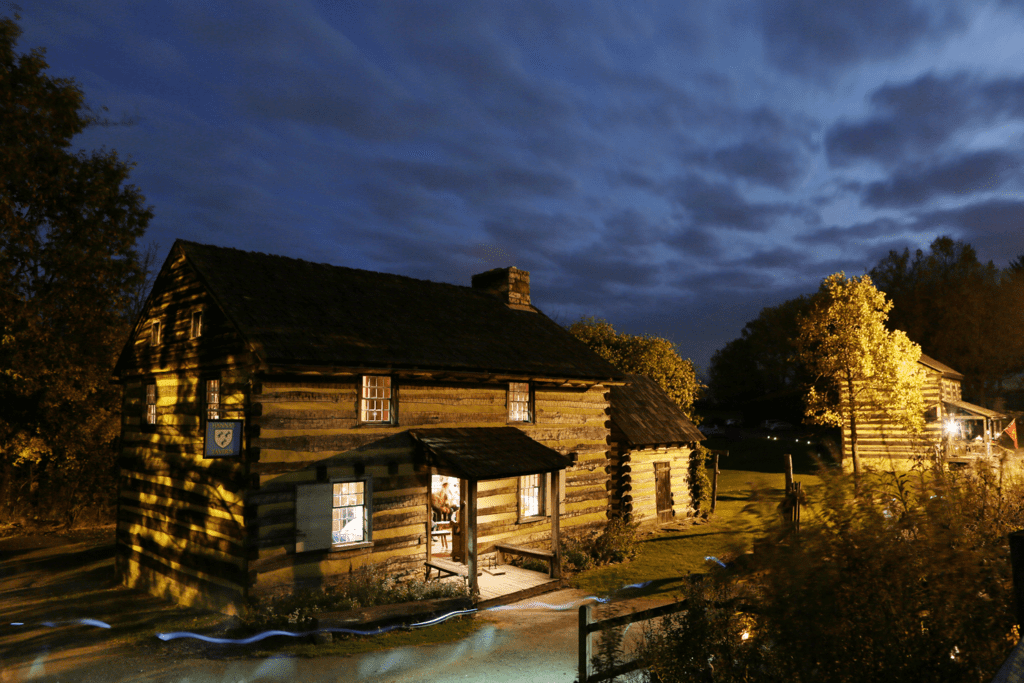 Jack-o'-Lantern Tours
Have fun with fears and folklore of the 18th century! This special tour of Historic Hanna's Town looks at the Scots-Irish origins of Halloween and what frightened people in the 18th century.
Learn about superstitions of Westmoreland County's Scots-Irish settlers regarding the Celtic new year, Samhain, or Hallowe'en. Many of these backcountry residents were rooted in the "old ways," where folklore, magic, and the belief in witchcraft were embedded in their culture. This is not a ghost tour, but in the flickering candlelight, we may see shadows of things that once were, and hear echoes from the past.
Tours begin at 6:00, 6:30, and 7:00 p.m. on Friday, October 29 and Saturday, October 30.
Space is limited and advanced registration required. Please call 724-836-1800 x210 to reserve your spot.
PROGRAM FEE: $10 for Westmoreland Historical Society members, $12 for nonmembers.