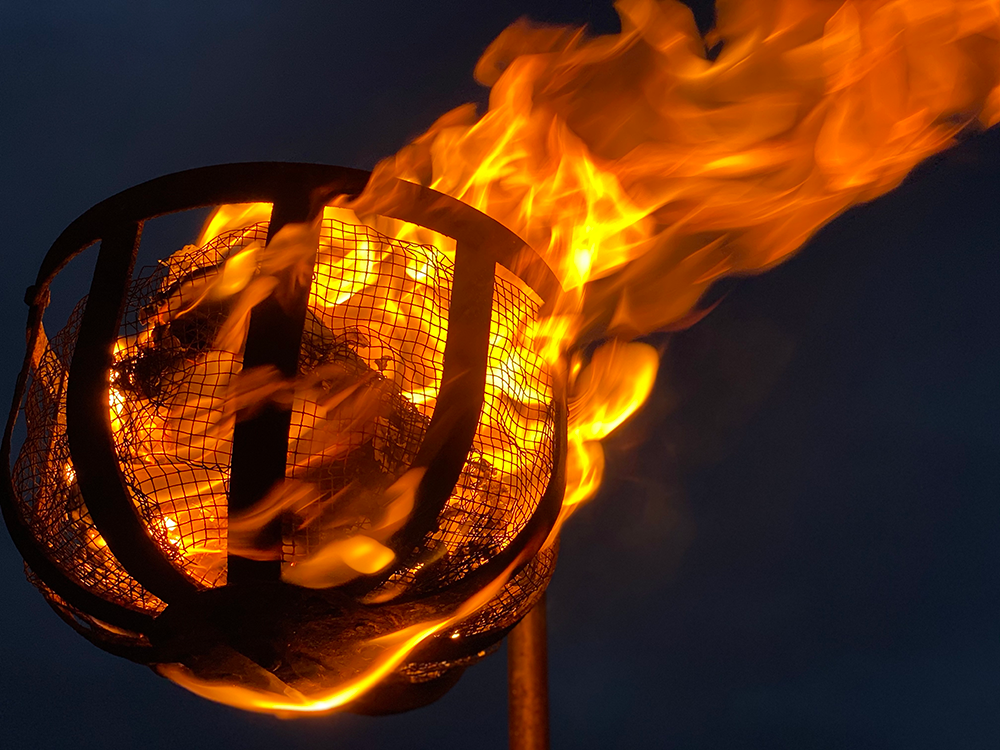 Compass Inn Museum By Candlelight: Bonfire Night
Ligonier Valley Historical Society will kick off our Candlelight Tour season with Bonfire Night at Compass Inn Museum on Saturday, November 5th from 6-9 pm. We'll be celebrating the kick-off of the Candlelight Tour season with a bonfire on the historic grounds and some special fall food cooked in our beehive oven in the authentic 19th-century cookhouse.
Tickets may be purchased on-site, the day of the event, or in advance through Eventbrite at the following link- https://www.eventbrite.com/e/compass-inn-by-candlelight-bonfire-night-tickets-439884164377
Admission prices are: $14- Adult; $12- Adult 62+; $10- Children (6-17); and Free- Active Military & Children 5 & under.
During this fall evening event, feel the warmth of the inn's rustic charm while adorned with natural autumn accents, cheery glowing wood fires, and the flickering of candles in every room.  Throughout the cozy, candlelit tour, you will experience the challenging but fulfilling life of the Armors.
Along the way, you'll be guided through the 1820's cookhouse. Step back in time with Compass Inn Museum's masters of open hearth and beehive oven cookery. There, experience the sights and smells of scrumptious food being prepared, using recipes and ingredients inspired by the cuisine of the 18th and 19th centuries. At the end of your tour, relax by the warm crackling fire glowing in the 1862 Room's Rumford fireplace or the outdoor bonfire by the cookhouse.