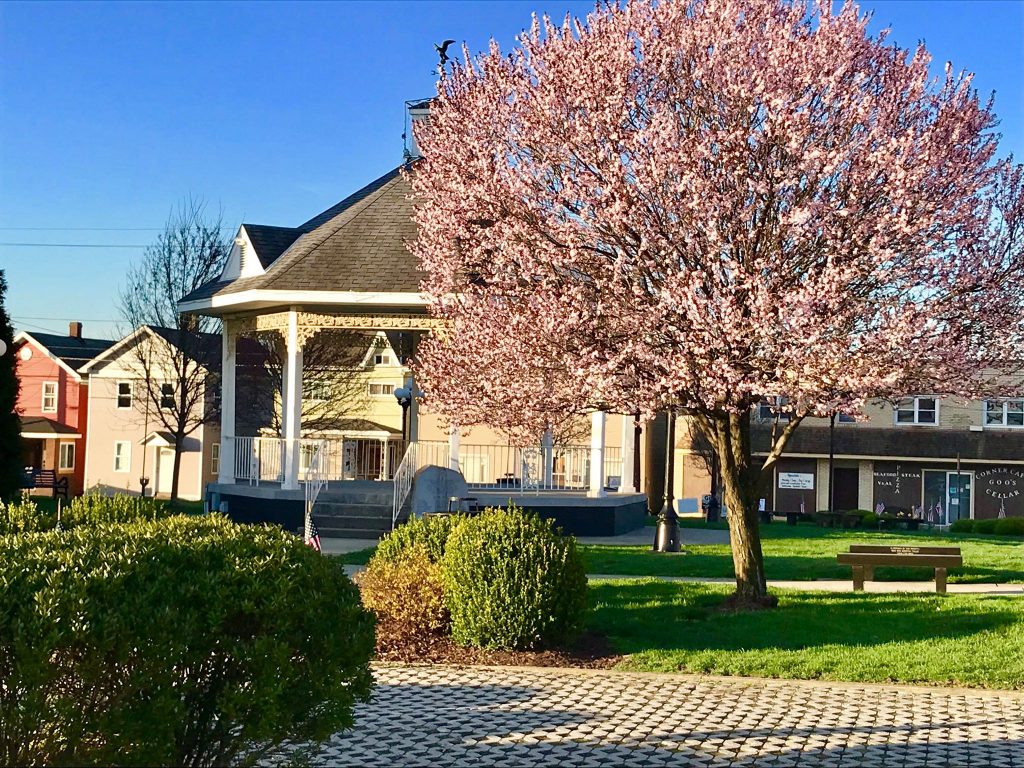 Mount Pleasant is one of the oldest towns in Southwestern Pennsylvania. It grew at the crossroads of two Native American paths, routes that were to become major arteries into the western wilderness of Colonial and Early America.
In 1755 during the French and Indian War, General Braddock cut a military road northwest from Virginia, following Nemicolon's path known later as Braddock's Road. After the Penn's purchase of western territories from the Six Nation Indian Tribes, Glades Path was opened to permit settlement from the East. (Now Route 31)
The English, Scots-Irish, and Germans, many of the Revolutionary War Veteran's, seeing the traffic at the crossroads as an opportunity, established taverns, inns, and blacksmiths' shops to drovers and weary travelers. The settlement became the center of the rich surrounding farming area. Grain produced on the frontier was usually converted to whiskey for easy transport to the eastern markets. In 1794, during the Whiskey Rebellion, federal troops encamped in the town arresting the local "Whiskey Boys" who protested the new whiskey tax. In this period the settlement earned it's name "Helltown"
Henry Clay Frick clerked at his Uncle Overholt's store on Main Street. Frick was to consolidate the areas coke and coal industry, becoming a millionaire by age 30.
After 1870 immigrants began to arrive from Eastern Europe to work in the mines and coke ovens. Cheap labor fueled and attracted two glass factories: Bryce Brothers in 1896, makers of hand blown crystal, and Smith Glass in 1907. Bryce Brothers continues as Lenox Crystal. The old Bryce factory became a warehouse for Levin Furniture, one of a number of local family owned businesses three generations old. Much of the character and flavor of the old town remains to make Mount Pleasant an interesting place to visit and shop.