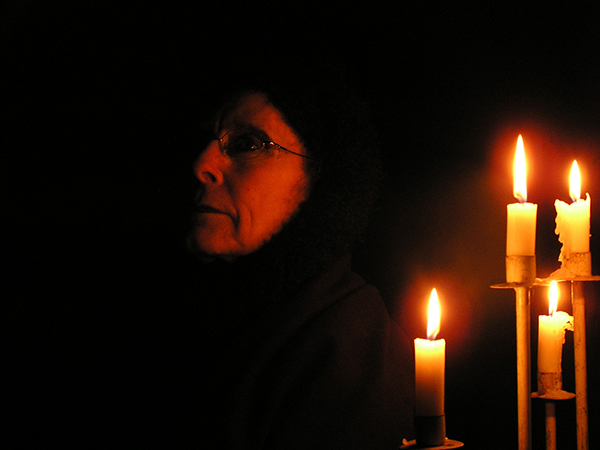 Hair-Raising History: Frightfully True Stories From The Ligonier Valley
The waning autumn sun sets over Compass Inn Museum. Torches and newly-carved Jack-O-Lanterns illuminate the walkways leading to the dimly lit rooms of this once-bustling stop. A cold breeze cuts through the air, rattling the dead leaves still clinging to the old maple tree. Compass Inn Museum's "Hair-Raising History: Frightfully True Stories from the Ligonier Valley" are ready to be told! As visitors begin to file up the gravel sidewalk, a figure steps out of the Inn, approaching the excited patrons. A woman dressed in white. She beckons them to follow her into the comfort of the main room. The guests eagerly follow, hoping to catch a glimpse of an 18th-century apparition. As they enter the warmth of the room, the ghostly figure in white fades away into the darkness.
That's right! It's almost that time of year. Compass Inn Museum's Annual Halloween event begins Friday, October 28th, and continues thru Sunday, October 30th, held each night from 6:00 pm to 9:00 pm.
Tour the historic grounds and Compass Inn Museum as docents guide you through the past, immersing you in the eerie fables of those that lived, worked, and stopped at early 19th-century Compass Inn. Hair-Raising History will have two different experiences for visitors to choose from. Starting at 6:00 pm (with the last tour at 7:15 pm), stories will be geared towards families with children. From 7:30 pm to 9:00 pm (with the last tour leaving at 8:30 pm), the stories are designed for more mature audiences.
Emily Barth, Compass Inn Museum's Head Docent & Museum Interpreter says, "The inn will be lit only by candlelight and fireplaces, so it'll be a spooky setting to listen to ghost stories."
Located three miles east of Ligonier, PA, on Route 30 in Laughlintown, Compass Inn Museum is an early 1800s stagecoach inn on the original Philadelphia-Pittsburgh Turnpike. Offering guided tours of the Inn, outbuildings, and stagecoach by costumed docents, the museum gives visitors a look into the functioning of the Inn and the stagecoach experience.
Admission Prices: Adult- $14, Seniors (62+)- $12, Youth (Ages 6-16)- $10, & Free for children under 5 & active military members